Mrs. Doyle's Ultimate Caribbean Cruises Guide
For Armchair Travelers And Cruise Newbies Only
Mrs. Doyle has never been on a cruise. Neither have I, unless a ferry trip from France to Scotland counts. But hey, that doesn't stop us from armchair cruising, right?
To explore the fascination of a luxury Caribbean Cruise right from the comfort of our homes - what a fabulous thought! Imagine standing on deck, the soft breeze whispering the promise of the next shore excursion into your ear ... islands like Aruba, Dominica, Martinique, Grenada... hmm, smelling the spices already! Being spoiled with sumptuous food, cool drinks, spa treatments, dancing salsa in the fancy piano bar, a quick gamble in the on-board casino... ah yes, let's start armchair traveling together...
... with a cup of tea in hand, of course. You don't want to go anywhere with Mrs. Doyle if she didn't have her cup of tea, believe me!
Ready to jump on board? Whatever Caribbean cruises Question you Have, Mrs. Doyle has the Answer for you...
Sapphire Beach - St Thomas
One of the many beaches you can visit while cruising the Caribbean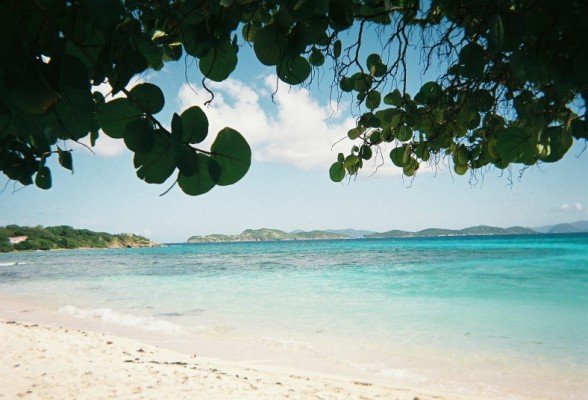 Inside Freedom of the Seas
A view of the inside promenade on the biggest ship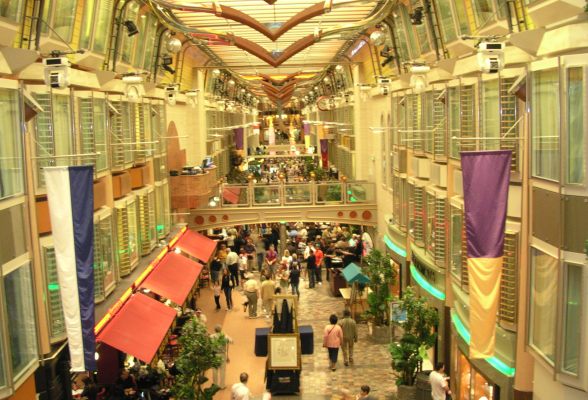 Holland America Ship
Holland America ships are easily recognizable by the dark colored hull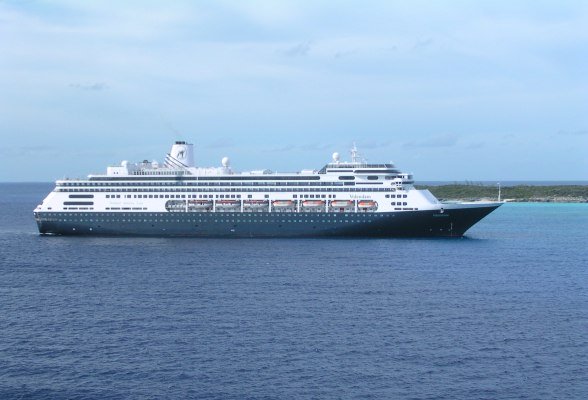 Night Vision
Cruise Ships light up the night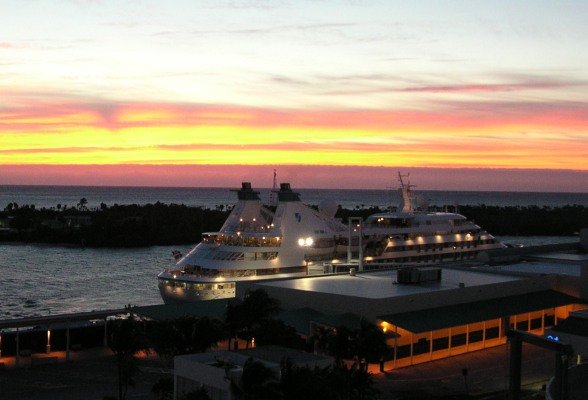 Caribbean Sunsets
Here is just a sample of the beautiful sunsets over the Caribbean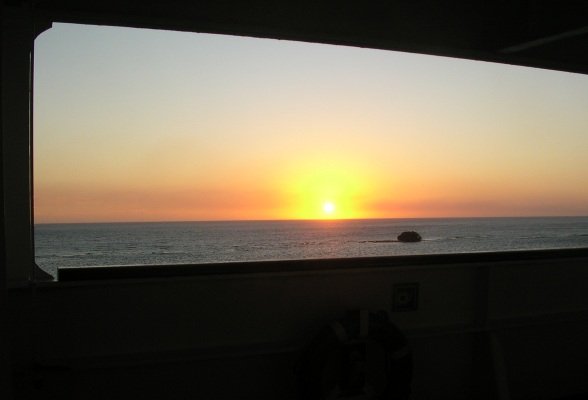 So, where do you begin your virtual embarkation? Start with the cruise ship reviews by Lise, who has been 'hooked' on cruising ever since she first set foot on a ship in 1992. After 23 cruises she still feels the same excitement when she goes on board.
Or check out our interactive map of the Caribbean islands. We cannot show you the 7000+ islands that supposedly make up the Caribbean, but you can have a sneak peak of the islands you will most likely explore during cruise shore excursions.
Of course, if you booked your trip already, our printable "packing list for Caribbean cruise" might come in handy for you!
To get you right into cruising mode, why not browse through our photo galleries, ranging from
cruise ship photos
to
Caribbean island photos
to romantic
Caribbean sunsets
?
Cast off, Mrs. Doyle! Let's start cruising!