Disney Vacation Packages -
How to Create the Best Disney World Vacations!
by Lise - an avid cruiser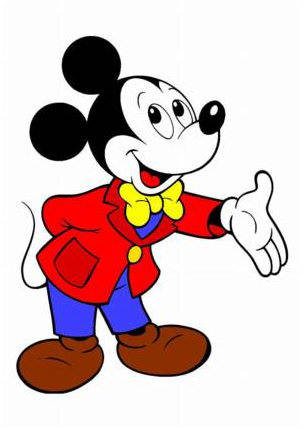 You've been looking at Disney vacation packages because you promised the kids. This is the year for that Magical Trip.
Of course you can book the typical Disney World vacation packages which would include staying at a Wald Disney resort and buying the cheapest disney tickets you can find.
So you're reading this page and wondering: what's a Walt Disney vacation doing in the middle of a Caribbean Cruises website?
Ah but you see I have the most coolest idea for you that I'm sure the kids and even Walt Disney himself would approve! Of course, it involves adding a cruise. But wait, let me give you some details.
There is enough to do and see at Disney World theme parks, why would you want to add something else?
I know from experience as we spent 4 days some years back and I really enjoyed it, maybe even more than my daughter, well except when we were on Space Mountain...never again! After a while though, you kinda need a break from it all.
So why not create your own Disney vacation packages by adding 3 day cruises (or even 4 day cruises) to your stay in Orlando? You can hop on a cruise bound for the Bahamas or longer cruises to the Caribbean.
Royal Caribbean and Carnival both sail from Port Canaveral which is about an hour's drive east of Orlando. I purposely left out Disney cruise ships because in my humble opinion, they are too expensive and I don't need to see more of Goofy, Mickey or the rest of the gang... I love them but you know, too much of a good thing...
And the kids will love it, no matter what age they are, yes even your teenagers. Think about it: on these 3 day cruises (or 4) your meals, your accommodation, your entertainment are all paid for in advance and included in the price of your cruise. It is cheaper than spending 7 days at Disney. How's that for discount Disney vacations?
Start right now, put together your own 'coolest' cheap Disney vacation packages by finding the cruise first. Then book your Disney resort and tickets.
Here is a website I found that I would use myself, the Orlando Vacation Store. There are others but this one appealed to me after I read the testimonials and read through the site.
Have a great vacation.
Return to Cheap Family Vacations
Check out other Great Vacation Ideas
Return from Disney Vacation Packages to Caribbean Cruises Home