Family reunion on Disney's Dream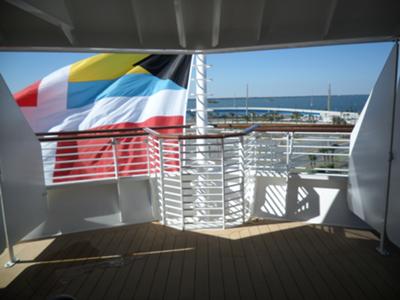 Disney Dream
Our most recent Caribbean cruise was on Disney's new ship, the Disney Dream. This was our 3rd Disney cruise, and it did not disappoint. The new ship is beautiful with lots of activities for everyone.

Our children just loved the new Oceanear's club and lab, our 4 year old was thoroughly entertained and cared for every second she was in there. Even the parents were joining in on the fun and games. We enjoyed the Broadway caliber shows.

Dinner each night was excellent, it was exciting to try so many new foods and our servers became part of the family by the end of the cruise. They spoiled our picky children by making sure they brought them something they would eat even if it wasn't on the menu.

After dinner my husband and I would often drop into the Cove Cafe where I found my new favorite drink, a Toblerontini!

The best night of the cruise was the dance party with the characters, we all had so much fun as a family.

Our 12 and 9 year old learned how to swim last summer in preparation for our cruise, so they had tons of fun at Castaway Cay. They both went snorkeling and went down the two water slides numerous times, however Disney has vests that the kids can wear so swimming is not a requirement.

With so much to offer everyone can find their niche.
Join in and write your own page! It's easy to do. How? Simply click here to return to What Was Your Best Caribbean Cruise?.